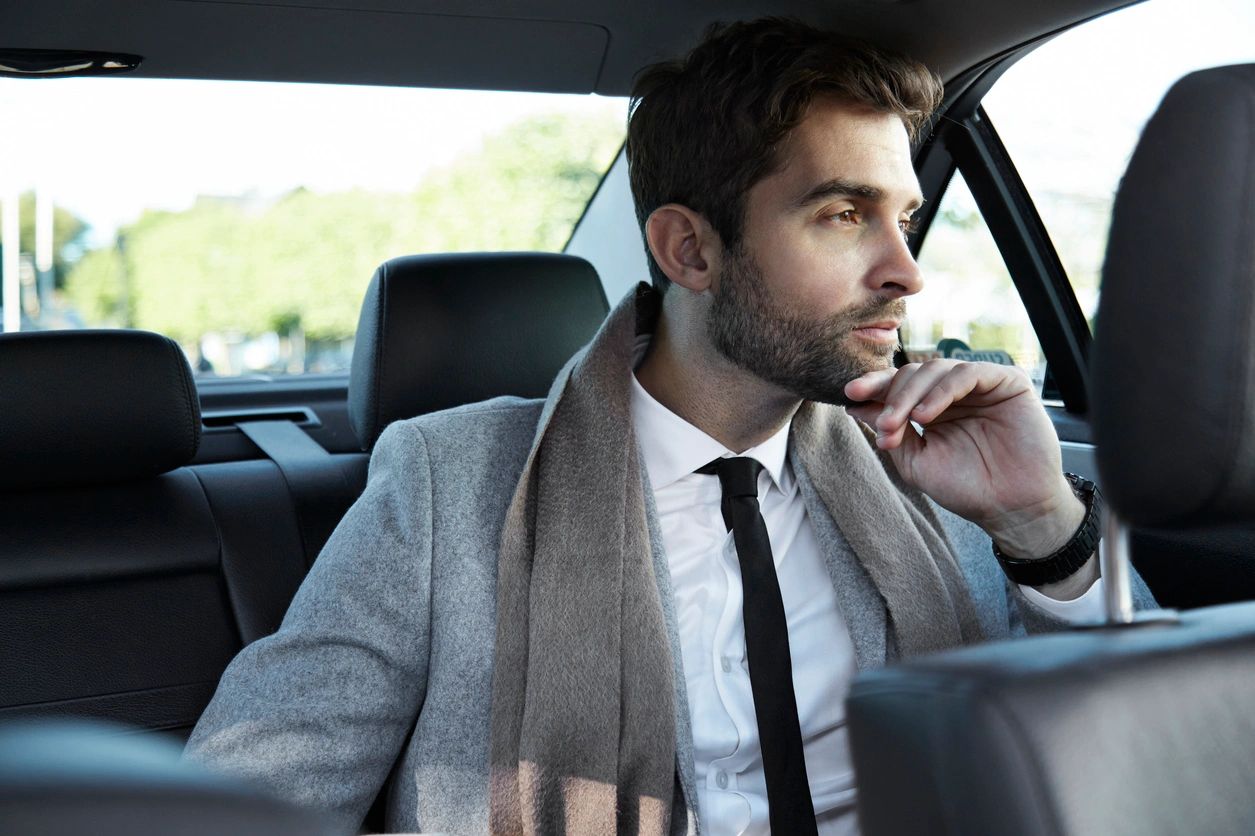 For a Comfortable
Journey!
Motion sickness can turn a simple car ride into an unpleasant journey. You are stuck staring out the window instead of enjoying a good book or using your mobile device.
ViBAN eyewear changes all that by offering the only solution that prevents car motion sickness before it strikes. Our novel eyewear removes the view of irritating motion outside the vehicle, the key cause of car motion sickness.
An awesome gift idea for the wife, husband or kids (they play, you drive)
Say Goodbye to Car Sickness
Only ViBAN eyewear allows those who suffer from car sickness the ability to read a book or map, catch up on email, watch videos and movies or text friends as a passenger in a car, truck, bus, taxi, or train. Yes, you can have fun while traveling without experiencing that queasy, sick-like feeling. Kid's miserable in the back seat? Yes, it works for them too. Buy with confidence knowing ViBAN is the only motion sickness product guaranteed to work.
With ViBAN you can say goodbye to car sickness.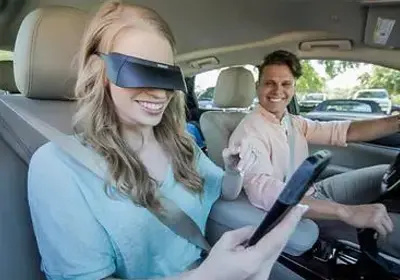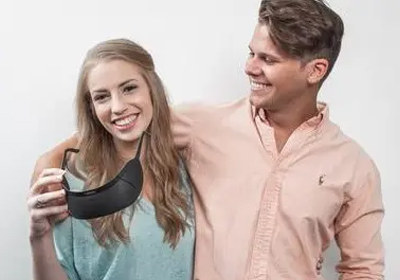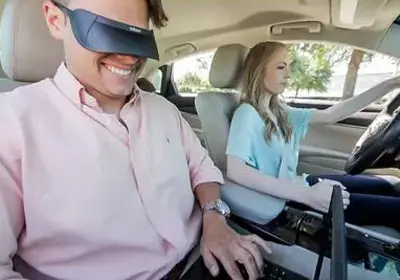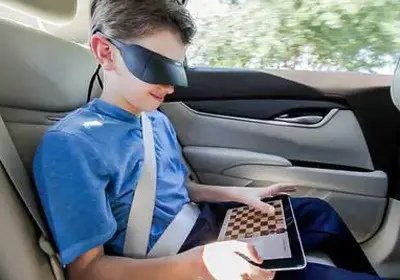 ViBAN blocks the ability to see motion outside the moving vehicle, the key cause of car motion sickness. ViBAN was specifically designed for this task so you can enjoy your travel time. 
When motion is removed, there's no queasiness! It's that simple. Why keep suffering? Order ViBAN here today. 
While wearing ViBAN, you see what you are holding in your hands or what is in your lap, but you will not see the sickening visual cues outside the vehicle. So there's no need to take drugs that make you drowsy or buy other products that don't work. With ViBAN, you can read a book or map, play games, socialize with friends or watch videos while traveling. Buy with confidence, knowing ViBAN is the only motion sickness product guaranteed to work.
ViBAN works so well because it is the only product that blocks sickening motion from view.  It is comfortable to wear for hours at a time because of its super-lightweight, one ounce design, which took two years to design!  It's easily stored under the seat or in a glove box or hand bag. Order one for each vehicle so you don't forget swapping vehicles. ViBAN works in cars, truck, buses, taxis, and trains.
Note: ViBAN is for passenger use only
Order your ViBAN on this secure site and get the eyewear along with a stylish semi-hard case and cord-free. Order now and also receive free US shipping (just $14.95 anywhere else in the world).
Help those you know by sharing this great invention with your family and friends. 
Viban works in cars, taxis, trucks, buses, and trains.